Benefit from real-time inspection monitoring thanks to the BE-tag software. The solution can be accessed from computers and tablets by all project members depending on their access rights.
Compatibility : Windows 7 or later
Main features
Reading and encoding tags
Importing test programs from Excel files
Displaying and filtering information related to the welds to be tested
Monitoring the status of the weld and its inspection progress
Accessing project management statistics
Exporting data to Microsoft Excel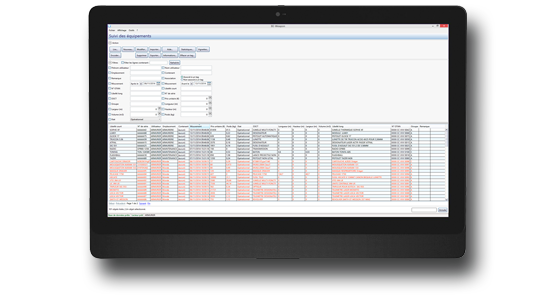 Data storage
The BE-tag software solution provides reliable information which is instantly available to assist in decision-making processes.